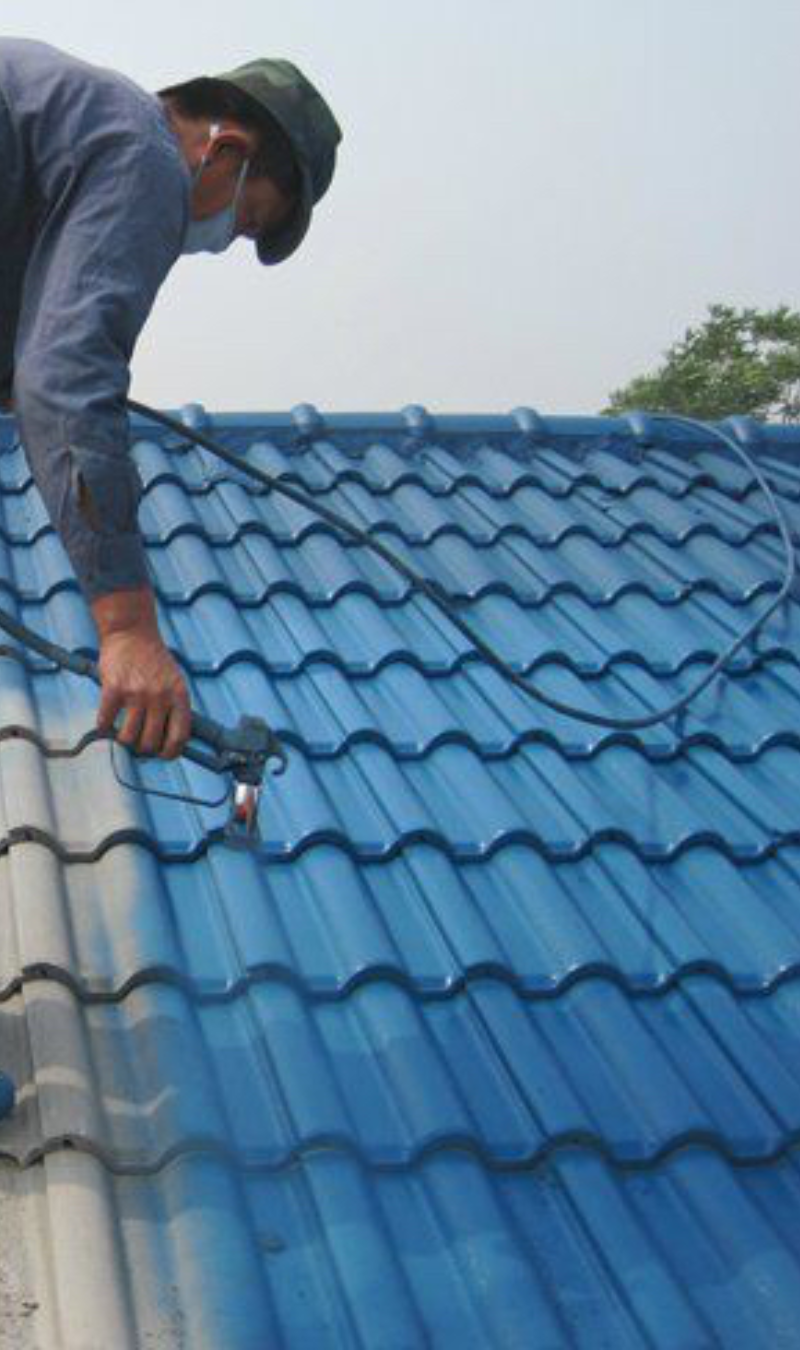 Professional
Roof Painting In KL & Selangor
Malaysia's climate is categorised as equatorial, being hot and humid throughout the year. So our house will always expose to sunlight and rain 365 days a year. The roof is being at the top of the house is the largest area of the house that is directly expose to sunlight and rain. Over the time, the roof will encountered many problems due to direct sunlight and rain such as cracked tiles, moss and mould and etc. Therefore roof painting treatment method can greatly improve the service life of your roof tile.
We can apply a layer of undercoat and 2 layers of roof tile paint with colour on the surface of the tile body to form a layer of tight protective film. This can become an antioxidant role against sunlight and rain.
Besides that there are many other benefits of painting your roof tile such as anti-infiltration, filling gaps and corrosion resistance, so that the tile surface will becomes completely resistant to our Malaysia weather.
In addition, the surface of the painted roof tile can have a strong self-cleaning ability. The roof tile surface will not easily accumulate any dust and easily blown away by the wind. With newly painted roof title, the rain can easily wash away any dirt and thus the roof tile will always looks new.
We at ProPaintWorks has a team of professional and skilled roof painter. Before the job get started, we will send our professional roof tile expert to inspect your roof condition. If there is leaking or cracked tiles happen, then we will help to repair or replace roof tile. We also provide roof tite cleaning service to remove the ugly mould that affect the appearance of most houses. After the inspection is done, we will provide you with the written proposal or quotation with the confirm pricing. There will be no surprise of price changes during and after the job done unless there is a variation order being a requirement being added.
Please do contact us if you have any questions and we'll provide you with FREE consultations to help plan your roof painting work with hassle free experience.
LET US HELP YOU FIND THE RIGHT SERVICE
Type of Residential Painting Services
From Our Happy Customer
Testimonial
"I just bought my second hand double storey link house in Puchong and wanted to repaint my house. My friend recommended Wits Painting Services pro. I'm very satisfy with their service and workmanship. They even do the cleanup after job is done on the day. Good job!", Gina Wong
Pricing
Painting Service Packages
Condominium / Apartment
Interior Painting
Build-up size 1000 sqft or below

Wall only (all white)

With labour and tools

With economy paint (ICI Maxilite or Nippon Matex)
Double Storey Intermediate
Interior Painting
Build-up size 2000 sqft or below

Wall only

With labour and tools

With economy paint (ICI Maxilite or Nippon Matex)
Double Storey Intermediate
Exterior Painting
Build-up size 2000 sqft or below

Wall only

With labour and tools

With weather resistant paint (KCC Weatherforce)
Our Coverage Area
We cover most area in Klang Valley. Get In Touch For a Free Consultation
Kuala Lumpur
Petaling Jaya
Puchong/Seri Kembangan
Subang Jaya/Putra height
Shah Alam
Klang
NOTE: can't find your area? call us at 6011-6328-1268 to find out more coverage area
FAQ
Frequently Ask Questions
Do you provide touch up painting services?
Yes, we do provide touch up painting services. We accept all type of painting services job irregardless the job scope is small or big.
how long do you take to paint my residential double storey link house?
The duration for residential house painting services depends on the size of your house and area to paint. For a standard double storey intermediate link house, we can complete to paint interior and exterior of your house within 1 week, provided weather condition is good.