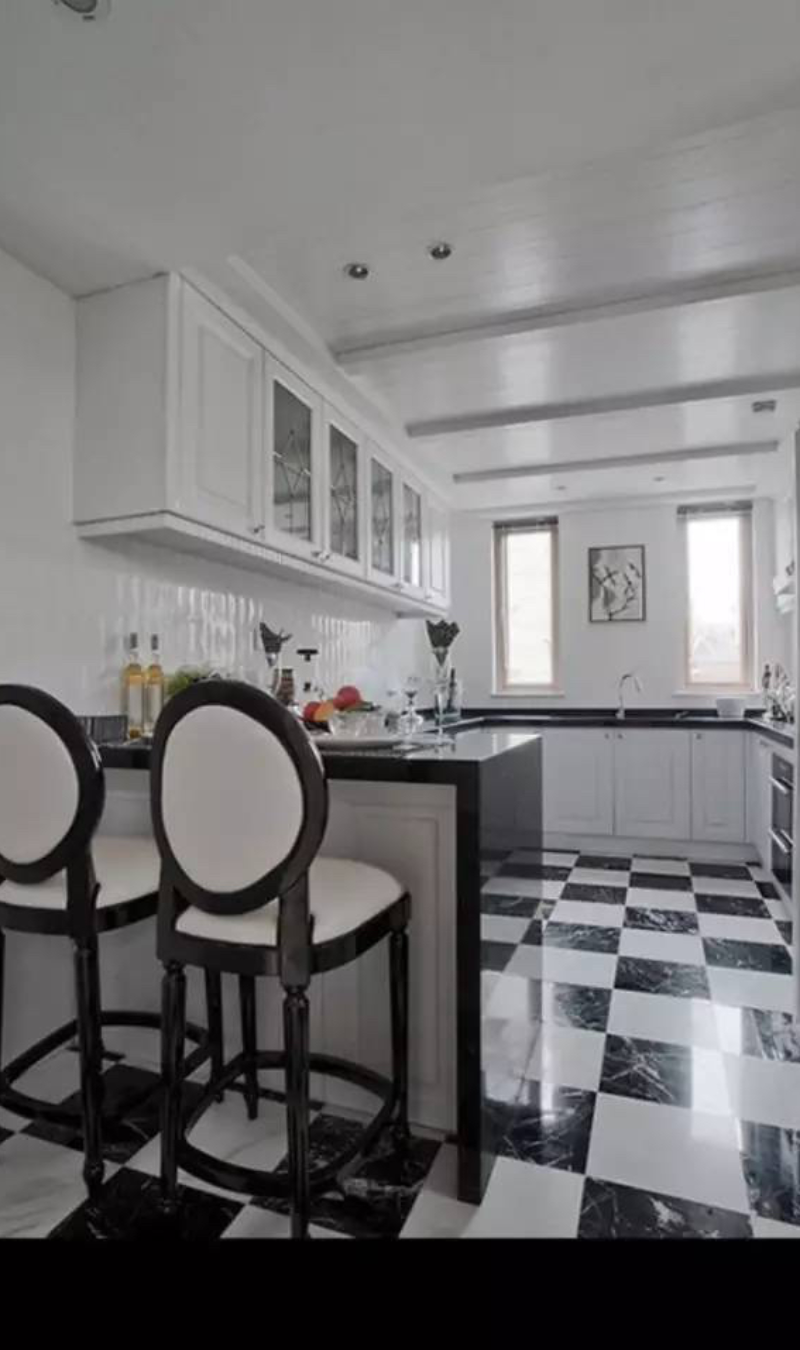 Professional
Kitchen Painting Colour In KL & Selangor
Most people don't care about the colour or design of the kitchen when they do their kitchen renovation. They think that the kitchen is only a place to do kitchen work. In fact, a good kitchen colour will not only bring a pleasant feeling, but also stimulate people's appetite. Let's take a look at several common kitchen paint colour schemes.
If you start do your kitchen renovation, start from scratch and think about how your favourite colours mix and match the entire space. If there are some new colours to update the current space, you need to choose the right paint colour to match the colour balance of the entire space.
We got a large number of paint colours available for you to choose but in the kitchen, white, yellow, red, green, blue and gray are often the most suitable colours.
White gives a feeling of freshness and lightness, and can be perfectly matched with bold or understated colours. For the ethereal space with white cabinets and light blue walls and marble countertops, you never want to leave, or just use the blue ceiling.
Green gives the kitchen a natural feel, with a range of shades to choose from, from mint to more earthy tones, all of which work well with white.
Many people think that yellow and red colors can stimulate appetite. Try using them as the base colour for cabinets or countertops, with white or neutral tones.
Blue is the most paint colour that appears in the kitchen and can be in cabinets, counters or ceilings. Different shades of blue will make it look more beautiful.
Grey is often touted as a new neutral color, which is a calm color that can be used in most rooms, especially in the kitchen. It also comes in almost any color, including yellow, blue, pink and green.
You must adhere to several principles when working in kitchen paint colour matching:
do not use a lot of messy paint colour matching, this will only be dazzling, resulting in visual fatigue.
The kitchen's environmental protection is the most important, we must pay attention to the choice of paint, use more environmentally friendly paint colour.
You can rest assure to get excellent services with peace of mind and hassle free experience. Contact us now to get your FREE consultation and FREE quotation with no obligation.
LET US HELP YOU FIND THE RIGHT SERVICE
Type of Residential Painting Services
From Our Happy Customer
Testimonial
"I just bought my second hand double storey link house in Puchong and wanted to repaint my house. My friend recommended Wits Painting Services pro. I'm very satisfy with their service and workmanship. They even do the cleanup after job is done on the day. Good job!", Gina Wong
Pricing
Painting Service Packages
Condominium / Apartment
Interior Painting
Build-up size 1000 sqft or below

Wall only (all white)

With labour and tools

With economy paint (ICI Maxilite or Nippon Matex)
Double Storey Intermediate
Interior Painting
Build-up size 2000 sqft or below

Wall only

With labour and tools

With economy paint (ICI Maxilite or Nippon Matex)
Double Storey Intermediate
Exterior Painting
Build-up size 2000 sqft or below

Wall only

With labour and tools

With weather resistant paint (KCC Weatherforce)
Our Coverage Area
We cover most area in Klang Valley. Get In Touch For a Free Consultation
Kuala Lumpur
Petaling Jaya
Puchong/Seri Kembangan
Subang Jaya/Putra height
Shah Alam
Klang
NOTE: can't find your area? call us at 6011-6328-1268 to find out more coverage area
FAQ
Frequently Ask Questions
Do you provide touch up painting services?
Yes, we do provide touch up painting services. We accept all type of painting services job irregardless the job scope is small or big.
how long do you take to paint my residential double storey link house?
The duration for residential house painting services depends on the size of your house and area to paint. For a standard double storey intermediate link house, we can complete to paint interior and exterior of your house within 1 week, provided weather condition is good.