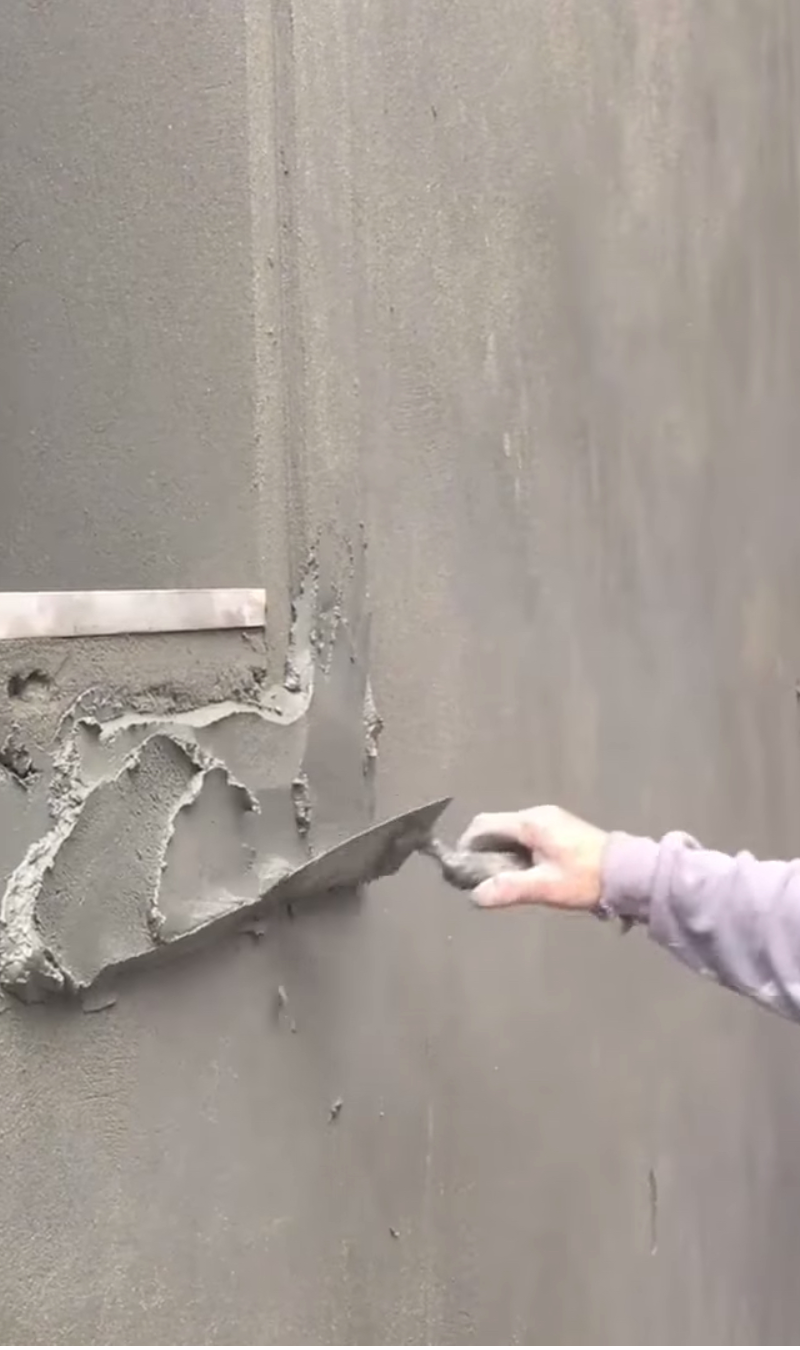 Professional
Skim Coat Concrete in KL & Selangor
Skim coat is a technique during renovation to make a wall smooth before painting. Skim coat concrete is the similar technique used by normal skim coat to repair walls and ceiling but it is using cement-based material instead of mixed or joint compound.
Skim coat concrete can be used to repair concrete wall, concrete flooring, concrete walkways and etc not only renews their appearance but it can also extends the lifespan of concrete surface.
The procedure involves applying a thin layer of cement over the concrete wall or concrete floor. Scrape the wall with a trowel to smoothen the cement and repeat this process until the wall or floor surface become smooth.
Concrete offers many benefits as compared to other materials for home renovation. Concrete has superior durability, water resistance. Concrete walls, floors and ceilings are often used for home renovation due to its low cost, low maintenance and durability.
Pay attention to the construction process. Since the cement is a powder coating and has a strong water absorption property, during the construction process, air conditioners and fans should not be used as much as possible, otherwise the drying will be too fast and will result in complication during construction.
After the construction is completed, it required some period of 48 hours for drying. So avoid touching the wall before the wall is completely dry. Otherwise, it may damage the wall and need to repair again.
Don't take it lightly when you want perfection for your home renovation. So better find a formal and professional painting company like us. You can rest assure to get excellent services with peace of mind and hassle free experience. Contact us now to get your FREE quotation with no obligation.
LET US HELP YOU FIND THE RIGHT SERVICE
Type of Painter Services
From Our Happy Customer
Testimonial
"I just bought my second hand double storey link house in Puchong and wanted to repaint my house. My friend recommended Wits Painting Services pro. I'm very satisfy with their service and workmanship. They even do the cleanup after job is done on the day. Good job!", Gina Wong
Pricing
Painting Service Packages
Condominium / Apartment
Interior Painting
Build-up size 1000 sqft or below

Wall only (all white)

With labour and tools

With economy paint (ICI Maxilite or Nippon Matex)
Double Storey Intermediate
Interior Painting
Build-up size 2000 sqft or below

Wall only

With labour and tools

With economy paint (ICI Maxilite or Nippon Matex)
Double Storey Intermediate
Exterior Painting
Build-up size 2000 sqft or below

Wall only

With labour and tools

With weather resistant paint (KCC Weatherforce)
Our Coverage Area
We cover most area in Klang Valley. Get In Touch For a Free Consultation
Kuala Lumpur
Petaling Jaya
Puchong/Seri Kembangan
Subang Jaya/Putra height
Shah Alam
Klang
NOTE: can't find your area? call us at 6011-6328-1268 to find out more coverage area
FAQ
Frequently Ask Questions
Do you provide touch up painting services?
Yes, we do provide touch up painting services. We accept all type of painting services job irregardless the job scope is small or big.
how long do you take to paint my residential double storey link house?
The duration for residential house painting services depends on the size of your house and area to paint. For a standard double storey intermediate link house, we can complete to paint interior and exterior of your house within 1 week, provided weather condition is good.