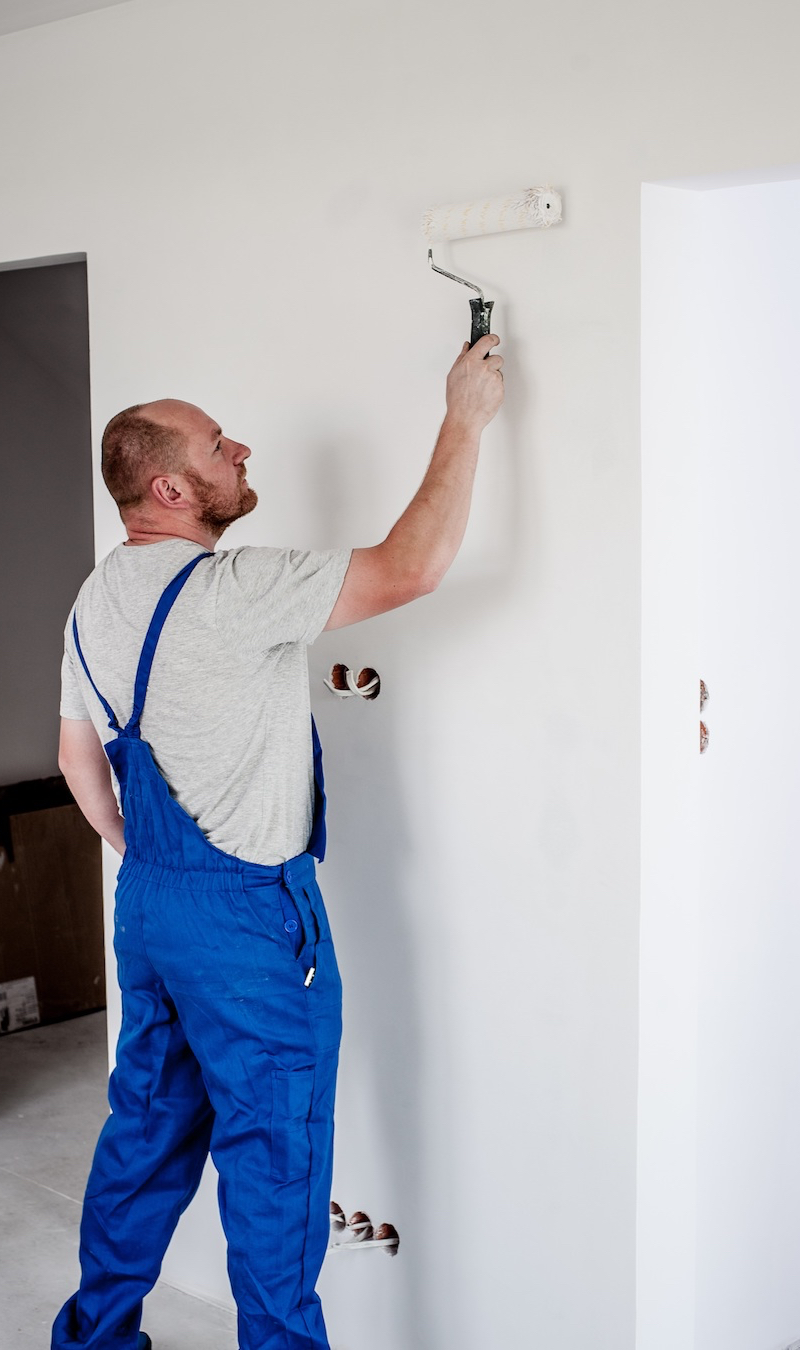 Commercial
Interior Painting In KL & Selangor
Majority of of home renovation project will involves painting either interior painting or exterior painting work. Typically, paints and coatings contain volatile organic solvent components (VOCS) such as benzene, toluene, naphthalene, and formaldehyde. When used, the organic components of the paint will volatilise, affecting human health and causing acute symptoms. Therefore, when painting indoor paint, pay attention to the following points:
The indoor painting should be carried out during the dry season. Because the doors and windows can be opened for ventilation.
Be sure to purchase paints that are specifically designed for use indoors. Do not choose the paint for outdoor use.
Read the instruction manual and safety precautions carefully before use. Different varieties contain different harmful components to the human body. Don't be self-righteous, the formulation ingredients of some products may have changed.
If weather permits, open the window for 2-3 days to avoid or reduce exposure to harmful gases and accelerate indoor air quality recovery.
Use a window exhaust fan to remove the odour of the interior paint. Pay attention to the safety of the exhaust fan. If the exhaust fan cannot be used, ensure that the room is well ventilated.
When you paint, you should breathe fresh air from time to time. For room that has freshly painted, try not to enter within 2-3 days. Children and adults with respiratory illnesses should avoid entering newly painted rooms. If you experience tearing, headache, dizziness or difficulty breathing, leave the newly painted room immediately.
Follow the instructions to properly clean the paint brush and other painting tools. Do not use gasoline to clean the paint brush.
We provide free quotation with no obligation. Please do contact us if you have any questions and we'll provide you with FREE consultations to help plan your home improvement or renovation project with hassle free experience.
LET US HELP YOU FIND THE RIGHT SERVICE
Type of Commercial Painting Services
From Our Happy Customer
Testimonial
"I just bought my second hand double storey link house in Puchong and wanted to repaint my house. My friend recommended Wits Painting Services pro. I'm very satisfy with their service and workmanship. They even do the cleanup after job is done on the day. Good job!", Gina Wong
Pricing
Painting Service Packages
Condominium / Apartment
Interior Painting
Build-up size 1000 sqft or below

Wall only (all white)

With labour and tools

With economy paint (ICI Maxilite or Nippon Matex)
Double Storey Intermediate
Interior Painting
Build-up size 2000 sqft or below

Wall only

With labour and tools

With economy paint (ICI Maxilite or Nippon Matex)
Double Storey Intermediate
Exterior Painting
Build-up size 2000 sqft or below

Wall only

With labour and tools

With weather resistant paint (KCC Weatherforce)
Our Coverage Area
We cover most area in Klang Valley. Get In Touch For a Free Consultation
Kuala Lumpur
Petaling Jaya
Puchong/Seri Kembangan
Subang Jaya/Putra height
Shah Alam
Klang
NOTE: can't find your area? call us at 6011-6328-1268 to find out more coverage area
FAQ
Frequently Ask Questions
Do you provide touch up painting services?
Yes, we do provide touch up painting services. We accept all type of painting services job irregardless the job scope is small or big.
how long do you take to paint my residential double storey link house?
The duration for residential house painting services depends on the size of your house and area to paint. For a standard double storey intermediate link house, we can complete to paint interior and exterior of your house within 1 week, provided weather condition is good.